How Long Should You Date Before Marriage?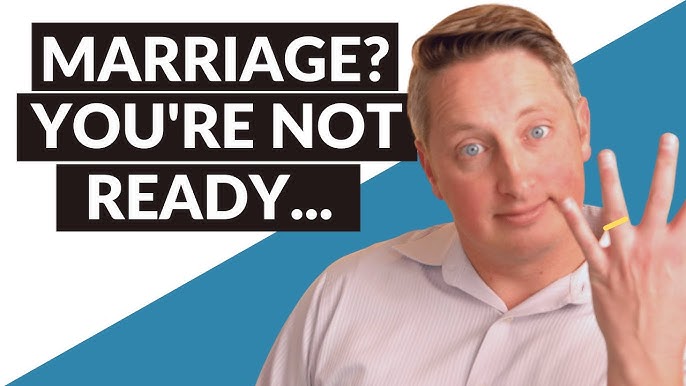 Whether you're in your 20s or early 30s, dating can be a fun way to explore new relationship possibilities. Eventually, though, it's time to focus on your future and decide when you're ready to marry.
Generally, experts say that you should date for at least 1 to 2 years before tying the knot. This may help decrease your likelihood of divorce by as much as 50%.
The Honeymoon Phase
The honeymoon phase is that period in a relationship when you are totally swept up in the excitement and butterflies. The lovey-dovey hormones dopamine and oxytocin are released in your body, causing you to feel so much love that you can't get enough of your new partner.
The enchanting bond that you have with your partner during this time is so special. You have no clue what you're doing, but you both just want to be with each other all the time.
Once you start to see a little bit of reality, however, things will change for both of you. You may start to notice some irritating traits that you didn't see before, such as your partner's bad taste in television shows or their snoring when they're drunk.
It's also a good idea to start having serious discussions about your future in your relationship during this stage. Asking questions about monogamy, your thoughts on marriage versus long-term partnerships, having children and buying a house can help you both grow in your relationship and move it beyond the honeymoon phase.
Another important sign that you're moving past the honeymoon phase is that you're able to reveal your vulnerabilities. This is something you might not have been able to do during the initial stages of the relationship, because you weren't ready to talk about them with your partner.
This is a big step because it allows you to open up about your emotions without having to worry about your partner being judgmental or rejecting you. You can finally discuss your fears and weaknesses with your partner, which can make a huge difference in your relationship.
During the honeymoon phase, it was easy to ignore the small annoyances in your partner's life. These irritants are now beginning to bother you and cause conflict in your relationship.
If you want to avoid this, make sure to keep your expectations high during the honeymoon phase so that your relationship won't get stuck in the rut of boredom and uncertainty. You'll both be able to learn more about each other and develop stronger attachments, so it's a good idea to make a plan for the next few months of your relationship to stay healthy and happy.
The Conflict Phase
Conflict is a natural part of any relationship, but it can become destructive if you don't handle it well. Successful couples know how to calmly and rationally resolve their conflicts. They also don't yell, name-call, or belittle their partner.
The first few months of a relationship are typically full of excitement and fun. But as time goes on, the novelty of your new partner wears off. You begin to notice their quirks and the things that used to make you laugh are now irritants. You also begin to feel a little trapped in the relationship.
Disappointment sets in and conflicts start to rise as the two of you try to figure out what makes you happy and what doesn't. This can result in a lot of arguments.
During this stage, it's crucial to remember that if you and your partner don't work replica automatic rolex submariner mens 116610 40mm automatic oyster bracelet on your relationship, it will never last. So, during this phase, it's important to keep a positive attitude and be open-minded about your partner's views and opinions.
It's also important to have regular conversations about your goals, values, and lifestyle. This will help you build a better understanding of your partner and their expectations for the future.
This is a critical stage in a relationship, so it's important to get the help you need. In addition to counseling, you can also talk to friends and family about your concerns.
After a while, you and your partner will have figured out how to get along with each other and resolve most of your disagreements. This can take time, but it's definitely worth it in the end.
The most important thing to keep in mind during this phase is to stay calm and patient. It's best to avoid yelling and fighting at this stage, but if it does happen, you need to find a way to calmly and rationally solve the issue.
The goal of this stage is to develop a strong connection with your partner and to have a long-lasting relationship. During this phase, it's important to understand that you and your partner are still in love, but the differences are becoming more apparent.
The Communication Phase
The Communication Phase is one of the most critical phases in a relationship. It involves establishing clear communication and building trust within the relationship. This is a crucial part of avoiding heartbreak and creating long-lasting relationships.
The first stage of the communication process is experimenting with contact and interaction. This is where people get to know each other and decide whether they are interested in pursuing the relationship further. It is also a good time to learn about each other's values and lifestyle.
After a few months, you and your partner may be ready to start talking about more serious issues like children, money, and your future goals. This is a great time to discuss how you both want to live your lives together and whether or not you want to get married.
In this phase, couples also have open and honest conversations about the problems they are experiencing in their relationship. Having these conversations helps them to recognize any issues that might cause trouble in the future and work on resolving them.
Once you and your partner are comfortable with the problems in your relationship, you can begin to move forward together. If you have been arguing and fighting about the same things for too long, this can be a sign that your relationship is headed towards deterioration.
This is a difficult and stressful stage of the communication process, but you will have to go through it if you want your relationship to last. This is why it's important to practice empathy and patience in order to survive this phase.
Getting through this phase requires good communication skills and self-love. It's also important to be able to recognize when your partner needs to talk with someone else about their feelings.
If you're not able to overcome these difficulties on your own, it might be time to seek the help of a relationship therapist. A qualified therapist can provide advice and support on how to communicate effectively with your partner, and will be able to assess the situation and recommend appropriate actions.
The Final Phase
If you have been dating your significant other for two or more years, then it's probably time to start discussing marriage. This is a very personal decision, and it will depend on your own relationship, but most couples say that they feel ready for marriage around the 2-5 year mark of dating.
During this time, you have learned to trust each other and developed a deep level of intimacy. This is the stage when you and your partner truly begin to build a strong foundation for a lifelong commitment.
In this stage, you've come to recognize your differences and your strengths as a couple. You've also started to understand each other on a more profound level, and you can see how your partner fits into your life goals, plans and core values.
At this point, you're no longer blinded by the rush of hormones or the intense emotions you've felt in the first three phases of dating. You can now see your partner's strengths and weaknesses clearly and start to evaluate if you can work together to create a healthy, fulfilling relationship.
This is a very difficult phase for many couples. During this stage, you no longer see your partner as the same person that you fell in love with. Instead, you see them as someone you've gotten to know through your shared experiences.
You might find that you no longer want to spend as much time with your partner or that you don't communicate as well anymore. This is an important stage for your relationship, but it can be tough to work through.
It is common for one partner to withdraw from the relationship, or to become emotionally withdrawn in general. This is often accompanied by feelings of anger and resentment, which can cause both partners to feel like they are being betrayed or have been let down.
This is the most painful and emotional stage of a relationship, but it's necessary to go through if you want your relationship to last long-term. It is also the stage where you have to learn how to be honest with each other and to be able to accept each other as individuals.