Unforgettable Tokens of Appreciation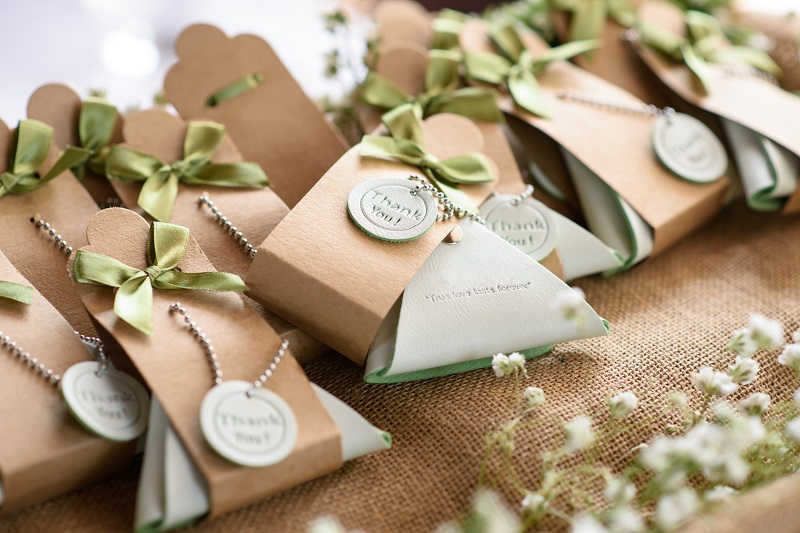 Wedding favors, adored by many, are a delightful tradition that has become an integral part of every wedding ceremony. These small tokens of appreciation not only serve as a lasting memento of your special day but also convey heartfelt gratitude to your esteemed guests for their presence and well-wishes, making them feel even more cherished and valued as part of your joyous occasion. These thoughtful gestures leave a lasting impression, adding an extra touch of warmth and gratitude to the celebration, ensuring that your wedding day is remembered and treasured by all.
The Purpose of Wedding Favors
Wedding favors embody a timeless tradition that expresses gratitude and creates cherished memories. From delicate trinkets to personalized keepsakes, they add charm and create enduring moments. Imagine presenting exquisitely crafted, hand-painted trinkets that narrate a tale of love. Personalized keepsakes with heartfelt messages serve as reminders of the joyous celebration. These tokens of appreciation elevate the wedding experience and leave an indelible impression on loved ones. Embrace this tradition to forge a tangible connection and infuse your wedding with enchantment, ensuring an unforgettable day for all.
Factors to Consider When Choosing Wedding Favors
When selecting the perfect wedding favors, it's crucial to consider various factors to guarantee an unforgettable experience for your guests. First and foremost, take your budget into consideration and strike a harmonious balance between the quality and quantity of the favors. Equally important is choosing favors that align with your wedding theme and reflect your unique personality as a couple. Personalized favors, such as custom-engraved items or monogrammed gifts, can leave a lasting and meaningful impression on your loved ones. Additionally, think about the practicality and usefulness of the favors. An exquisite gift that can be enjoyed or utilized long after the wedding day will not only create a memorable impact but also serve as a cherished memento of your special day. By considering these aspects and infusing thoughtfulness into your favor selection, you can ensure that your guests will be delighted and reminded of the love and joy shared on your wedding day for years to come.
Religious Wedding Favors
Religious wedding favors can add a meaningful touch to your celebration, especially if faith is important to you. Choose tokens like cross-shaped keychains, miniature Bibles, prayer beads, or personalized rosaries that reflect your beliefs. Consider your guests' diverse beliefs to ensure each favor resonates with their spirituality. Incorporating religious favors allows guests to deepen their connection to their own spirituality. Personalize the gifts with heartfelt messages or custom designs. These favors can also foster unity and serve as conversation starters among guests. Let religious wedding favors create cherished memories for all.
Creative Ideas for Wedding Favors
When it comes to wedding favors, the possibilities are endless. DIY favors allow creative couples to add a personal touch. Imagine beautifully handcrafted favors reflecting the couple's unique style. For food lovers, artisanal chocolates or jars of locally sourced honey are delightful options. Environmentally conscious couples can choose eco-friendly favors like seed packets or reusable shopping bags. Adding a touch of luxury with miniature champagne bottles or custom-made jewelry is a great idea if the budget allows. Wedding favors express gratitude and leave a lasting impression on guests, capturing the essence of the love story. Let your imagination soar and choose favors that create a little piece of magic for your guests.
Navigating Common Challenges
When it comes to wedding favors, there are common challenges to consider. One key factor is determining the optimal quantity to order, which can be tricky. As a general guideline, one favor per guest or per couple is recommended to ensure everyone feels included and appreciated.
Timing is crucial. Ordering favors about two months before the wedding allows ample time for production, customization, and delivery, ensuring everything is ready for your special day.
Presentation is important for memorable favors. Beautiful packaging adds an elegant touch. Consider personalized labels, ribbons, or custom boxes that align with your wedding theme. Attention to detail will impress guests and make them feel valued.
By considering these factors and putting thought into your favors, you can create a delightful and memorable experience for guests, leaving a lasting impression of your special day.
Conclusion
Wedding favors are a cherished tradition that adds a personal touch to your special day. Consider factors like budget, theme, personalization, and practicality to choose favors that resonate with guests and become treasured keepsakes. These tokens of appreciation reflect the love and gratitude you have for your loved ones who celebrate your union. Explore a wide range of options, from custom-made trinkets to heartfelt souvenirs, to create lasting memories. Select favors that leave an enduring impression, reminding guests of the love and happiness that filled the air on your special day.